By Mike / Posted on September 2, 2013

Last weekend, 8/24 marked the first annual Hoboken Beard Ball at Cooper's Union in Hoboken. Badrick's was proud to sponsor this event alongside Heineken as Patrick Walsh went beard to beard against Ben Prior to raise money for the St. Baldrick's Foundation supporting childhood cancer research.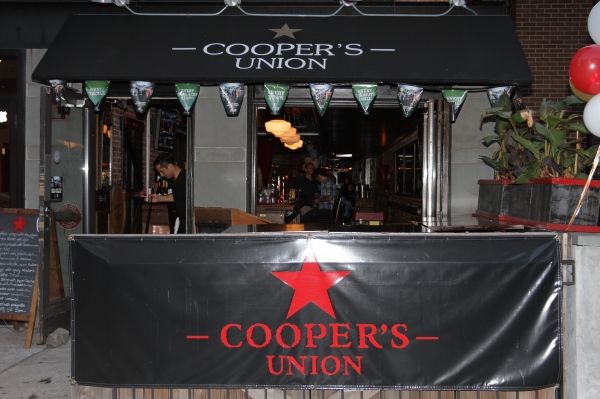 Both men put their beards up on Facebook to see who could garner the most "likes" by 8/17/13 to decide the winner. The winner would then have the rights to host the event at their bar and win the power to decide the fate of the other's beard.




Patrick Walsh won the Facebook vote and so the party was on at his place, Cooper's Union. The Badrick's team brought our beards, our friends, some t-shirts, and gift baskets valued over $500 each that included Da Balm and our Mug Scrub along with other great prizes that were raffled off for donations for the St. Baldrick's Foundation. We got to meet a lot of new friends and see many old ones while celebrating awesome beards and raising money for a good cause and we were thrilled to be a sponsor for the event.




The climactic moment came a little after midnight as Ben's Beard met its fate at the hands of Patrick and we drew the raffle tickets for the winners of the Badrick's gift baskets. While we are always sad to see a great beard get shaved, we know that Ben will grow it back.




All in all it was a fantastic event and we want to send a special thank you out to Patrick Walsh and Ben Prior for their awesome beards, Cooper's Union for hosting, and Heineken for sponsoring the event with us. We at Badrick's look forward to more events like this in the future and providing you the best products to help grow the best beard possible.

From all of us at Badrick's, thank you to everyone who attended and donated to make this event a success. We could not have done so without you. Stay tuned to our blog and add yourself to our mailing list to stay in the loop of upcoming events and new product launches. While you are here, don't forget to pick up some Da Balm and Mug Scrub for your own beard.